PRE-LICENSING, POST-LICENSING AND CONTINUING EDUCATION
Clocktower Realty Group has partnered with The CE Shop, the leader in online real estate education, to provide you with the highest quality Pre-Licensing, Post-Licensing and Continuing Education courses. These are state-approved, self-paced courses that you can take in the comfort of your own home or anywhere you have internet access.
Virginia Continuing Education Courses
HOW TO GET YOUR LICENSE?
Interested in becoming a real estate agent? Clocktower Realty Group has partnered with The CE Shop to provide new licensee candidates everything they need to complete the education requirements online and pass the real estate licensing exam. Our complete Pre-Licensing packages are online, self-paced, interactive courses that teach you everything you'll need to take the real estate licensing exam, using real life inquiry-based scenarios.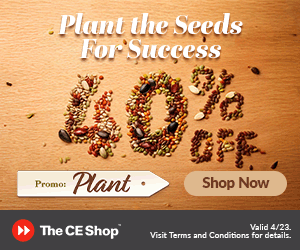 Testimonials
" Clocktower has an abundance of knowledge no matter what issue arises, they've got your back! "
- Anonymous
" Great family like atmosphere here a CRG, good balance between brokers and office staff always happy to help when needed but agents are given the freedom to work their business as they see fit. I appreciate that Rhonda and team are always looking to improve the processes and benefits here at CRG. If there is a new or better way to do things, they are always willing to explore that option to see if it will work for us. Overall, great company to work for! "
- Anonymous
" Love this place and these people! Great educational content and has a bright future! "
- Anonymous
" I have worked at quite a few popular brokerages in the Richmond area and Clocktower Realty Group has, by far, been my favorite, a supportive family that I feel is like HOME. Excellent broker support and great opportunities for education and enlightenment! "
- David Pastore, Realtor & Valuation Expert
" When I joined Clocktower, I was brand new to the industry and to being an entrepreneur. Clocktower provided a comfortable place for me to learn the business at a pace that made sense for me. The staff and other agents were helpful and accessible, and never made me feel pressured "to perform". While I have no other brokerage to compare Clocktower to, my gut tells me I'm exactly where I need to be! "
- Anonymous
" clocktower feels like home. rhonda only onboards the best and i hope she continues to do so. everyone is amazing "
- Anonymous
" Rhonda and her team at Clocktower are the best! I am a new agent and they have helped and guided me with everything from classes, getting started, setting up my first listing, documents, knowledge of procedures, and much more! There is so much to this business and they are so knowledgeable, friendly and always willing to help! The instructional classes are provided weekly and very relevant and extremely helpful! Amazing! I can't say enough! "
- Kara Jones, Real Estate Agent
" Best thing I have ever done in my business was moving my license to Clocktower Realty Group. Top notch organization with superb staffing and support! "
- Curt Reichstetter, Associate Broker
" What I love about Clocktower is the unlimited amount of support from staff and other agents, and how willing everyone is to help one another. "
- Sommer Baumfalk, Realtor
Previous
Next